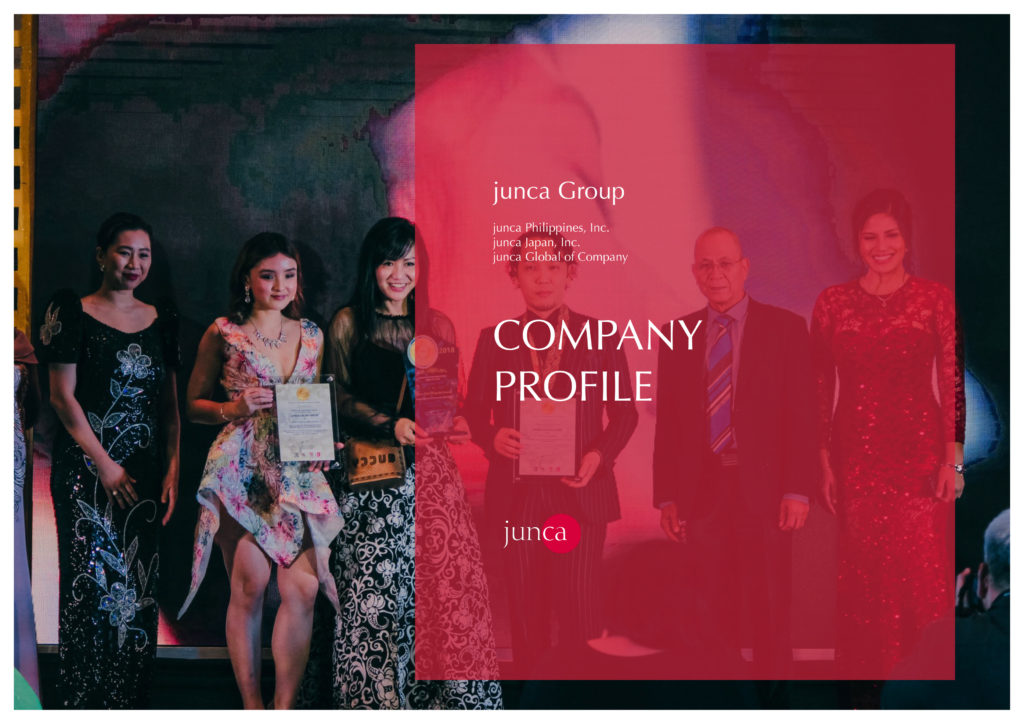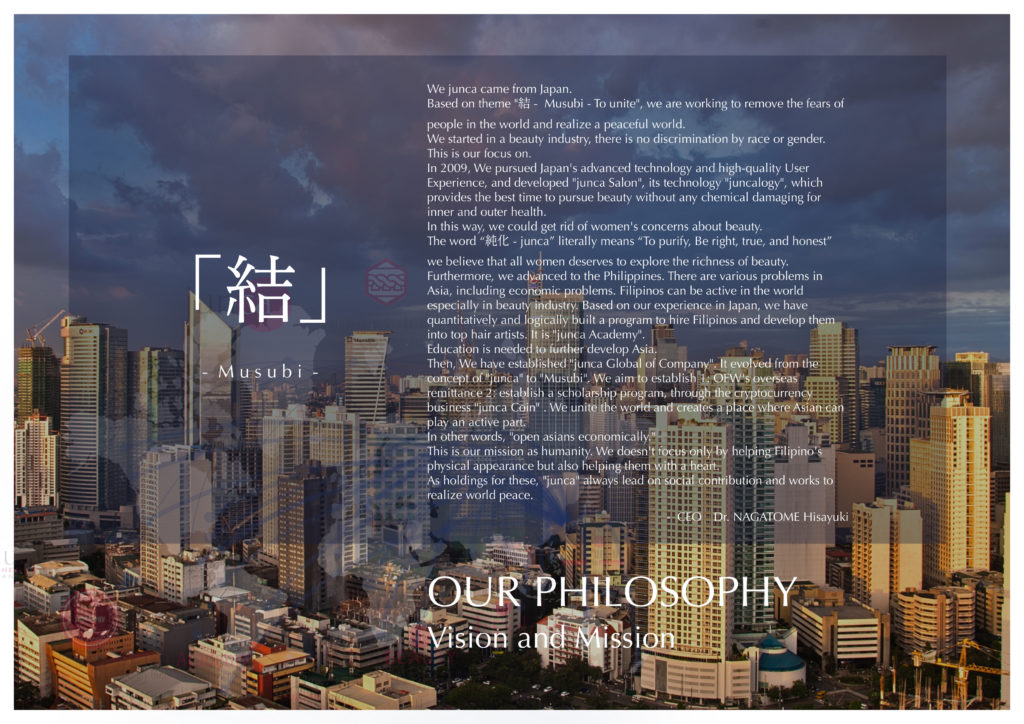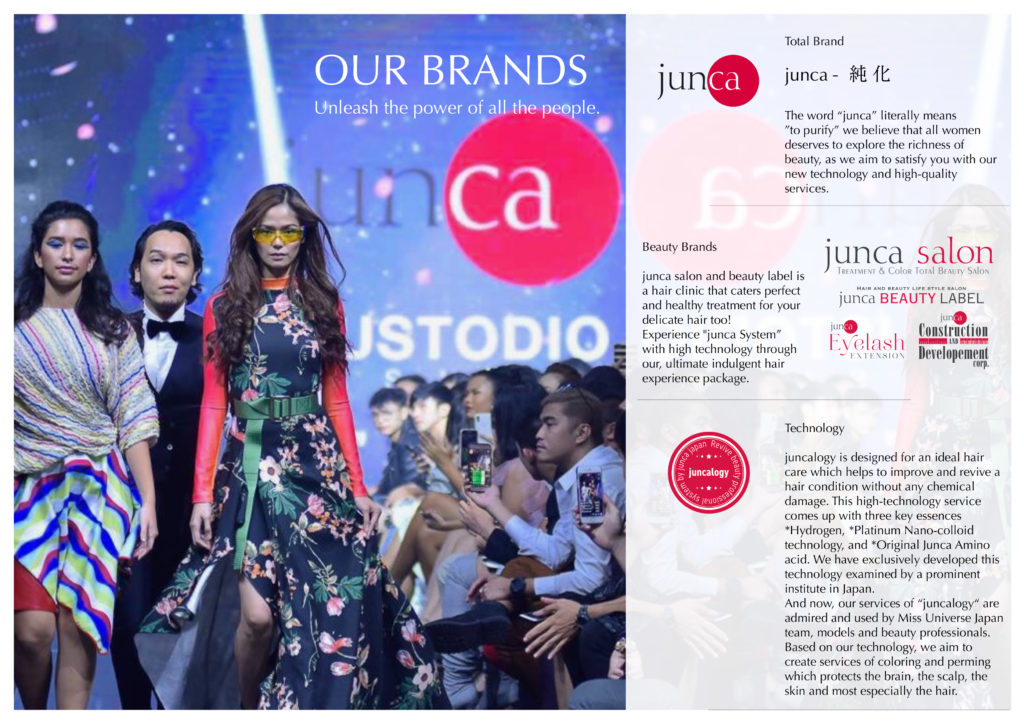 Company name
junca Holdings
Representative
Hisayuki Nagatome
Address
#1302, 1-9-11, Higashiazabu Minato-ku, Tokyo 106-0044 Japan
Establishment
December 17, 2009
Contact
admin@junca-cash.world
Advisor

Nihonbashi Law Office
Ryuki Ueda lawyer

First Tokyo Lawyer Association
Expert of Metaverse Public-Private Partnership Council, Intellectual Property Strategy Secretariat, Cabinet Office
Kenshirou Michishita lawyer

Grow-will International Low Firm
Hidetoshi Nakano lawyer

Administrative scrivener corporation, Hoshino
Tokyo Legal Management Joint Office
Katsumi Ito executive director

Group
・junca Japan Inc.
・junca Philippines Inc.
・junca Global of Company
・junca construction and development Inc.
・junca life management Inc.
・junca human resources and serviecs Inc.
・junca Global Partner Inc.
・junca Holdings Inc.

junca Platform member profile
junca Holdings CEO
Dr. Hisayuki Nagatome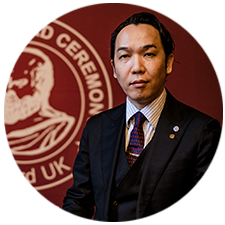 junca Holdings CEO
Honorary Professor Academic Union, Oxford, UK in recognition of expertise in the field of finance
Investment Promotion Partner of PEZA
"Economic development in Asia contributes to world peace"
He has been active as a marketing specialist for about 20 years. He has helped various major Japanese companies, regardless of industry, expand their markets and advance overseas. While continuing his activities to connect Japan and the world, he focused on developing an eco-system to eliminate inequality among people and countries. He has now developed his own junca eco system and is working to create jobs, ensure decent working conditions, provide equal education, build a fair economic system, and realize a more equal and inclusive society from an environmental standpoint as well. The partnership was formed in response to resonance with current government agencies and major corporations in the Philippines that share the same mission. Starting with the Philippines, a country with high potential, and skillful and diligent people, he will continue to create value unique to junca Holdings based on the philosophy that "economic development in Asia will contribute to world peace" while promoting cross-border cooperation.
princess nur mahal kiram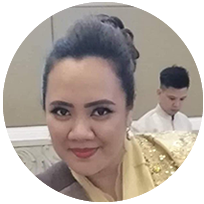 Current Position:
President of JUNCA
GLOBAL PHILIPPINES
Chief Marketing Officer (CMO) of JUNCA Phil.
National Vice President of ACCW (Anti-Crime Community Watch) (NGO), community organization in campaign against crime.
Director of Bioaromatics Philippines and owner of Zamboanga Basilan Tawi tawi and Jolo branch.
Appointed last Oct 2019 as Executive Director of National Environmental Development Federal Party of the Philippines and Speaker Bureau DILG CFCR CSO CORE
Livelihood Program Officer of Task Force Kasanag. (TFK)
Member of the Royal Youth Foundation Inc. Of Sultanate of Sulu and Borneo
Biography:
She finished her Bachelor of Mass Communication (Hons) Advertising in University Technology MARA UITM Shah alam Malaysia 2002.
IN 2010 Because of her public service, great leadership and extraordinary example, the senate of Ruggero II University, she was given the degree of Doctor in international affairs Honoris Causa thru Norman academy based in Rome Italy. She was also the Royal Patron of Norman academy.
In 2018 she finished her Early Childhood education at linx provi 8 learning center
In November 2018 she was given a certificate of recognition to "special child advocacy" by Gabay ng Bayan Radio Service and public affairs office for her generous contribution to the project and segment to the over-all success of Gabay at Aksyon program.
She was also given a Asian Achiever Awards in end of 2018 as an outstanding Civic leader by the 30th Asia Pacific Excellence Awards on Dec 15 2018
Dr. Lim Donald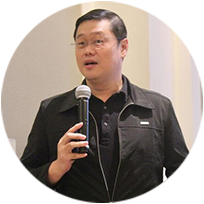 Current Position:
junca Holdings board member
Blockchain Council of the Philippines, Founding President
DITO CME, Chief Operation Officer
Udenna Corporation, Chief Innovation Officer
International Council for Small Business(ICSB) Philippines, Founder etc.
Prior to his current role, he has served in various leadership capacities in the media, advertising, and digital spaces, having been the Country CEO of Dentsu Aegis Philippines, Chief Digital Officer of ABS-CBN Corporation, Managing Director of MRM Manila, and CEO of Yehey Corporation and Media Contacts Manila. He finished his MBA with distinction from Murdoch University, and then moved on to finished his Doctor in Business Administration from the University of Phoenix.
And also finished his second masters, a Master in Public Management from the Ateneo School of Government.Considered one of the founding fathers of digital marketing in the Philippines.
Mr. Eric Caeg
Current Position:
junca Holdings board member
International Council for Small Business (ICSB) Philippines, President / etc.
He is the Founding president for the Philippines of International Council for Small Business(ISCB) . And also Former Chairman of the Board of Directors of Association of Filipino Franchiseers Inc.(AFFI). Organization Development Consultant for Family Owned & Controlled Corporations (FOCCs).
More over, he is a Professionally Trained Executive & Team Coach, Certified Emotional Intelligence Assessment Practitioner (Genos, International), and Certified Professional Marketer (CPM), Philippine Mktg Assoc.
Mr. Voltaire Magpayo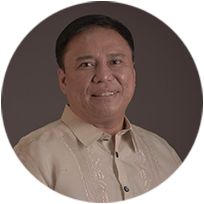 Current Position:
junca Holdings board member
junca Global Partner board member
Go Negosyo, Business Mentor
Philippines Franchise Association,Franchise Executive
Small Business Corp (DTI financingarm), Board Director
12C4 Bread Station, President,Founder
PTV4 PH Government TV station,Marketing Consultant etc.
Voltaire Magpayo joins junca Global Partners, Inc. with over 10 years of experience in strategic business planning, supply chain management, and Micro, Small and Medium enterprises(MSMEs) development.
Bong as he is fondly called is an award winning entrepreneur, a business mentor and a strong advocate for Filipino homegrown enterprises.
A Certified Franchise Executive (CFE), he is a founding member of the International Council of Small Business PH, presently a member of the board of directors of Small Business Corporation and a consultant on business development at various government agencies.
Mr. John Chung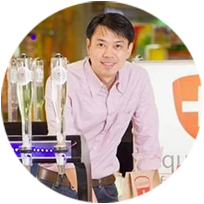 Current Position:
junca Holdings board member
Acquasuisse Parfums ,Founder and Managing Director
Swiss Fragrances Inc., President etc.
Experienced President with a demonstrated history of working in the chemicals industry. Skilled in Negotiation, Sales, Management, Brand Management, and Project Management.
Strong business development professional with a Bachelor of Science (BS) focused in Business Administration, Management and Operations from University of Santo Tomas.
Entertainment Dept. Chief Entertainment Officer
Park, Hyun-Kyu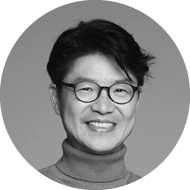 Current Position:
junca Holdings, Entertainment Dept.
Chief Entertainment Officer
S.K.Y corporation Co., Ltd., Vice Chairman etc.
1986 Seoul Institute of Art. Major in Broadcasting.
1986 Study in Japan
1992 Hosei (Legal)University in Japan. Major in Sociology.
1995 Japanese monthly magazine "global family " Publisher
1996 Joined Elegance International Development (Tokyo, Japan)
1999 Slingshot Global Content Development (Manager / Tokyo, Japan)
2000 Inauguration of the knee shots NYSE Korea Branch
2002 Ace King (professional concert organization company)(Vice president / Japan)
2003 Deen`s 2nd performance in Yonsei University Centennial Hall concerts
2004 "Winter Sonata" classical concerts with "Japan Tokyo feel", Advance planning and Casting.Lee byunghun`sMD exclusive contract "Remember BUZZ Forever ZIGGY " Korea-Japan rock concert organizer
【2005】
"Winter Sonata" national tour concert J-ROCK band "SKIPCOWS" Korean concert organizer. "Lee, Sang-en""Girinji"(Japan) Joint Performance Beautiful Days" (Drama) 12 performances and national tour of 8 cities in Japan "Rainy Day" of "RAIN" performance organazer in Seoul , Busan J-ROCK Festivalorganazer. " BUZZ"National tour organizer. "Winter Sonata" Piano Concert plannerin Nakano, Japan. (Iruma and Lee,Ji-Su ) "Winter Sonata" 21 Special concert performances national tour of 15 cities organizer. "Winter Sonata" Dinner Show (Odaiba Meridian Hotel) "Winter Sonata" theme song composer "Yu,HaeJun)`s agent for Japan. And his Japna national tour of 4 cities performance planner and organizer.
【2006】
"Lee, Byung-Hun"Tokyo Dome concert
【2007】
"Lee, Byung-Hun"Budokan two times show. "Lee, Byung-Hun"7 times performances in Japan`s 4 cities.
【2008】
"Lee, Byung-Hun"Toyota car models in Japan and ongoing liaison Cho, Ji-Woo" Japanese agent contract "Song Hye-Gyo"Japanese agent contract "Jung Woo-Sung" Japanese agent contract "Lee,Byung-Hun / Han,Hyo-joo / Han Chae-young / Jin, Gu / Bae, Su-Bin" Japanese agent contract
【2009】
"Lee, Byung-Hun"Yamano Beauty C, public relations and progress in Japan "Lee, Byung-Hun" Tokyo Yoyogi National Stadium two shows progress , planning Drama "Little Mom Scandal" sales agent in Japan
【2010】
"Joo Jin-mo"Japanese agent contract " "Joo Jin-mo" Japan fan meeting organizer. Iris" (KBS Drama)shooting inAkita . "Son Ye Jin and Song Hye-kyo" Japan talk show "gutan Nouveau ," production planning and casting Korea "Choi Ji-Woo and Kim Yun-A"Japanese talk show " gutan Nouveau ," production planning and casting Korea Lee, Byung-Hun and Han Chae-young" CF Mini- Drama Japan DVD sales. "Lee, Byung-Hun"CF DOVE Japan and ongoing liaison Lee , Korea Tourism CF shooting Chiaki Yamaguchi classical casting and planning progress Iris drama performances planned four concerts in Tokyo , Osaka progress Nakano Taoist baesubin fan meeting hall planning and progress 20th anniversary of the debut of Lee Jeju IN Asia Fan Meeting Planning and Progress Drama " IRIS " Japan TBS sales and gross proceeds Won Bin , Jang Dong-gun , Song Seung Hun , Lee appeared in "Four Cards" Tokyo Dome twice cast and Planning
【2011】
Road Number One ( So Ji-sub , Kim Ha Neul DRAMA ) Hakuhodo in Japan sales Lee appeared in Japan in 2011 drama " Diplomat Cruz Rota " in progress Japanese agent contract ho CC Lemon Hall in Tokyo two performances ho planning and progress Han Hyo-joo CC Lemon Hall concert in Japan and planning to the total proceeds . Athena shooting Tottori . Drama " Athena" sales agent in Japan ( Hakuhodo ) Drama " dawn " NHK PR agent casting and Korea
【2012】
Drama " dawn " in Japanese TV NHK special agents and casting Korea Drama " study of man" Japan's NHK broadcasting Korea Special Agents and Casting Drama " Secret Garden " and casting agents to promote Japan's NHK Han HyoJu Hua Hin International Film Festival in Thailand continue participating agents. Drama " Athena " drama concert in Tokyo, Osaka four times the planning and progress Cha Seung Won agent contract in Japan Cha Seung-won progress in Japan fan meeting planning , and the total Japan fan meeting planning , and the total proceeds baesubin Ho Japanese Dinner Tokyo, Osaka , and a total of four times continue planning Ltd. inaugurated deputy Zenith Media . Drama " Haepumdal " ( Kim Soo-hyun , Han GaIn ) Japanese Promo
【2013】
Drama " Haepumdal " NHK Special Broadcasting Planning and Korea location Drama " village " NHK broadcasting major actor interviews and special location planning and Korea NHK Special Interview with Director Kim Do-hoon Systematic planning and casting directors
【2013】
Executive Park Sihoo overseas agents.
【2014】
Park Sihoo Japan fan meeting planning and progress (Tokyo,Nagoya)
【2015】
Executive Ko soyoung overseas agents .
【2016】
TY Ent Pesident Drama "OkJoongHwa" NHK Korea and Japan Press conference agent. "Lee Dong-uk " agent contract "Jung Yu-mi, Shim Eun-Kyoung "Japanese agent contract
【2017】
"Cha Seung-won" Japan fan meeting organizer.(17.04.19) Drama "OkJoongHwa" Press conference and Promtion(Jin Se-Yeon, Park Ju-mi, Jung Eun-Pyo).
【2018】

Drama " Hanyodul" NHK Special Broadcasting Drama " Goon-Ju" NHK Special Broadcasting Web Dram About Seoul Planning with Avex & HB
Advisor
Kenshirou Michishita Esq.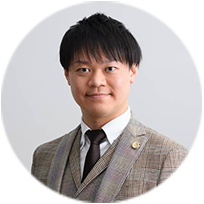 Current Position:
junca Holdings Advisor
First Tokyo Lawyer Association
Expert of Metaverse Public-Private Partnership Council, Intellectual Property Strategy Secretariat, Cabinet Office
Member of the Advisory Board of Virtual City Consortium
Advisor to Metaverse Japan Incorporated Association

■EDUCATION
Graduated from Hitotsubashi University, Faculty of Law, Department of Law
Graduated from Keio University Law School, The Graduate School of Law
■PROFESSIONAL WORK EXPERIENCE
After working at Nishimura & Asahi, he opened SAKURA Law Office. Expert of Metaverse Public-Private Partnership Council, Intellectual Property Strategy Secretariat, Cabinet Office, Government of Japan. Advisor of Metaverse Japan, a general incorporated association. Advisor of Virtual City Consortium. He handles a wide range of corporate legal matters including corporate law, financial instruments and exchange law, domestic and international M&A, intercompany litigation matters, crisis management matters, corporate governance, and shareholder meeting responses. He has also handled a large number of cases in cutting-edge legal fields such as Metaverse, NFT, WEB3, DAO, etc., ahead of other lawyers in Japan. He has been interviewed by several media outlets and gives numerous lectures throughout the year.
■AFFILIATION
First Tokyo Lawyer Association
Expert of Metaverse Public-Private Partnership Council, Intellectual Property Strategy Secretariat, Cabinet Office
Member of the Advisory Board of Virtual City Consortium
Advisor to Metaverse Japan Incorporated Association

■MEDIA COVERAGE
Bloomberg, Forbes, The Japan Times, NHK, Nihon Keizai Shimbun, Nikkei Crosstech, and many others
Ms. Imelda Sarino Enriquez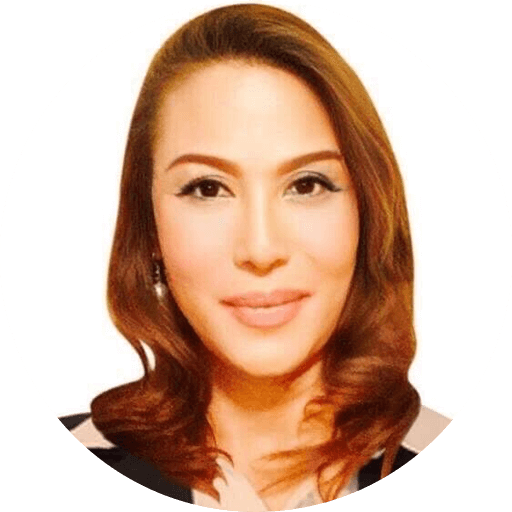 Current Position:
junca Global Partner board member
Keys Placement Inc., President, CEO
JEPPCA, Trustee-Treasurer
EC-ANZAEPP, Trustee
ACTS-OFW, Secretary General etc.
Shes over-all manager and director of the business operations of overseas and local manpower business for more than 20 years. Shes also Trustee-Treasurer, JEPPCA (Japan Employment Providers of the Philippines & Consultants Association) and a Trustee of EC-ANZAEPP (Europe. Canada-Australia & New Zealand Association of Employment Providers of the Philippines) and other legitimate manpower industry organizations promoting only safe migration procedures abroad of aspiring OFWs.
Ms. Melanie Bendijo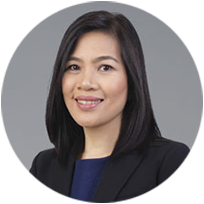 Current Position:
junca Global Partner board member
She has over 20 years of solid experience in the field of Finance,Treasury and Fund Management. In 2019 to 2021, she served as Vice President for Treasury in Metro Pacific Investments Corp., a publicly listed investment holding company registered with the PSE. She was responsible for the Companys overall Treasury Operations and Controls.
She was instrumental in various fund raising activities of the Companys major investments, including securing foreign loans to support Investments offshore. Ms.Bendijo is a graduate of Philippine School of Business Administration in Manila with a degree of Bachelor of Science in Business Administration.
Ms. Angela Hiroko Okano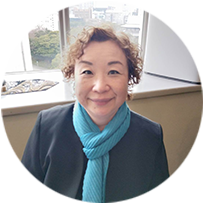 Current Position:
junca HR Services, President
During her 30 years in the foreign IT consulting industry, She has participated in many projects for major corporations and overseas government agencies. Her responsibilities included customer support, marketing, career counseling, employee training, and recruiting.
Dr. Isao Nose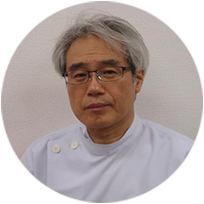 Current Position:
junca life management advisor
Ryusendo Acupuncture and Osteopathy Clinic, Director
The Institute of Oriental Medicine Incorporated Association, Director
Ortobios Oriental Medicine, Director
Shin Nippon Steel Corporation Inc.,Sports Physician etc.
He has been devoted to alternative medicine, preventive medicine guidance, and improvement of intractable diseases for about 40 years. Active as an acupuncturist in product planning and health consulting for many companies.
He holds a doctorate in ergonomics and obtained national licenses as an acupuncturist and moxibustion therapist. He has helped numerous patients with their physical ailments through the treatment of orthopedic,neurological, and gynecological diseases.
Currently, he is engaged in daily clinical practice based on Oriental medicine, shikitai structural medicine, and preventive medicine. In order to heal more people by utilizing his knowledge, he gives lectures and other training programs for companies, and also makes efforts to provide consultation on measures against intractable diseases and to train instructors to provide treatment.
Concept Director
Ryan Park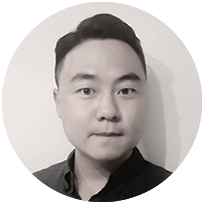 ■EDUCATION
【Sep 2010 - Dec 2013】
Santa Monica College – Santa Monica, CA, United Stated
Associate Degree(Cumulative GPA: 3.07/4.00)
Major: Liberal Arts and Humanities
Courses: Accounting, Economy, Business, Statistics, Business Law, Acting, Japanese

【Mar 2007 – Dec 2017】
Candidate for Bachelor of Arts Cumulative GPA: 3.78/4.00
Major: Theatre and Film Acting; Honors: Full Academic Scholarship, Top 1% Honor Roll Scholarship
Courses: Intro to the Theatre, Fundamentals of Acting, History of Music Drama, Info Processing, Leadership

■PROFESSIONAL WORK EXPERIENCE
【Apr 2014 – May 2015】
We make Price – Chief of Management Strategy Center, Seoul, Korea
Conducting a survey of competitors, Managing human resource
Improving 300% of work efficiency by designing and building office automation

【Dec 2015 – Sep 2016】
Table Manager Inc. – Head of Strategic Planning Team, Seoul, Kore
Restaurant reservation management solution Directing; planning, on/offline marketing, branding, sales
Government's project: website, company's app planning and project management
Growth 8 times in service size by directing & sales.
【Sep 2016 – Dec 2017】
Nodelian – C.E.O. Seoul, Korea
Reservation App Directing; planning, branding
p2p financial digital marketing Directing & Operation; Homepage, App, Influencer Marketing Etc.
Attracted 50 billion KRW investment by marketing.
【May 2018 – Present】
Supermassive Ent. Korea – Head of Strategic Planning Team, Seoul, Korea
Product Concept Directing & Operation: Online Marketing, Product package design, Homepage Etc.
System Concept Directing & Planning: Fitness Club Reservation App, Network Marketing Solution
Drama & Concert planning and operation.

■LEADERSHIP & ACTIVITIES
【Dec 2007 - Feb 2010】
Republic of Korea Air Force - Aircraft Arresting Unit, Yecheon, South Korea
Senior Squadron Leader, Sergeant, Corporal, Private First Class, Private Second Class
Produced training materials for mobile aircraft arresting system and tested the system on the field
Received an Excellence of Achievement award from Brigadier General

【Jun 2015 – Nov 2015】
National Strategy Industry Java Developer Course – Seoul, Korea
Courses: C, Java, Android, MySQL, Spring 4.0, Servlet, JSP
Understanding the overall process of programming and production.
■ADDITIONAL INFORMATION
Languages: English, Korean, and Japanese
Hobbies: Musical Shows, Shopping, Cycling, Movies
Computer Proficiency: MS Office, Adobe Illustrator, Java, HTML, Android, Spring
Trademark designer/Art Director
Yoshiyuki Hirota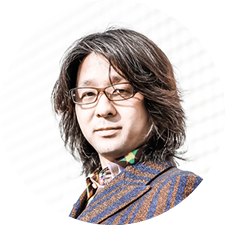 Designer of junca Cash logo and other junca brands logos.
Self-employed designer / art director based out of Fukuoka, one of the most dynamic Japanese cities.
In charge of branding design for companies such as food-related business and fashion business in other Japanese cities, in France and the Philippines.