【Notice】Meeting with TESDA
Thank you very much for your continued support of our project.
As we have recently announced, Dr. Nagatome, junca Holdings CEO, is currently in Manila, Philippines, where he has been meeting with Philippine government agencies and major corporations to promote the development of the Philippines.
Following the previous meeting in Manila, we had a meeting with TESDA (Technical Education and Skills Development Authority)  Deputy Director-General Aniceto "John" Bertiz III , to discuss vocational training. 
TESDA has opened a new course for cyber security engineers and is considering adding a new multilingual training school, further promoting the development of Filipino human resources.
junca Holdings is working to further increase the value of human resources by establishing educational institutions, vocational training schools, and scholarship programs, with the aim of cultivating human resources in Asia, which is in a state of flux. We will continue to work with TESDA to transform the technical education and skills development of Filipino workers and expand opportunities for Filipinos to learn the latest innovations and work in Japan.
Thank you for your continued support.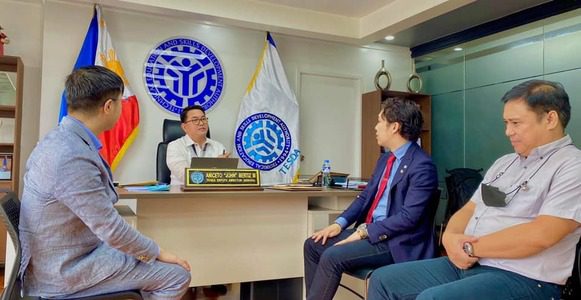 2022, 7/19
junca Platform Project Management
Inquiry
juncamember.admin@junca-beauty.com
Website
www.junca-beauty.com
Dextools
https://www.dextools.io/app/ether/pair-explorer/0x372835a9b8c4dc7c24fc49b4221204cf7c965345
Telegram (Group)
junca Platform Fan Group
Telegram (Channel)
junca Platform Official Announcement Channel
Twitter
JCC78549683
Youtube
junca Group
Facebook
JCC Facebook
Reddit
r/juncacash_JCC
Instagram
https://www.instagram.com/juncacash
Linkedin
https://www.linkedin.com/company/junca-platform-project-jcc