【Notice】Meeting with MinDA Secretary was published in leading Philippine newspaper
Thank you very much for your continued support of our project.
We are pleased to announce that the meeting between junca Holdings CEO Dr. Nagatome's and the Secretary of the Mindanao Development Authority was published in the Business Mirror, a major Philippine daily business newspaper.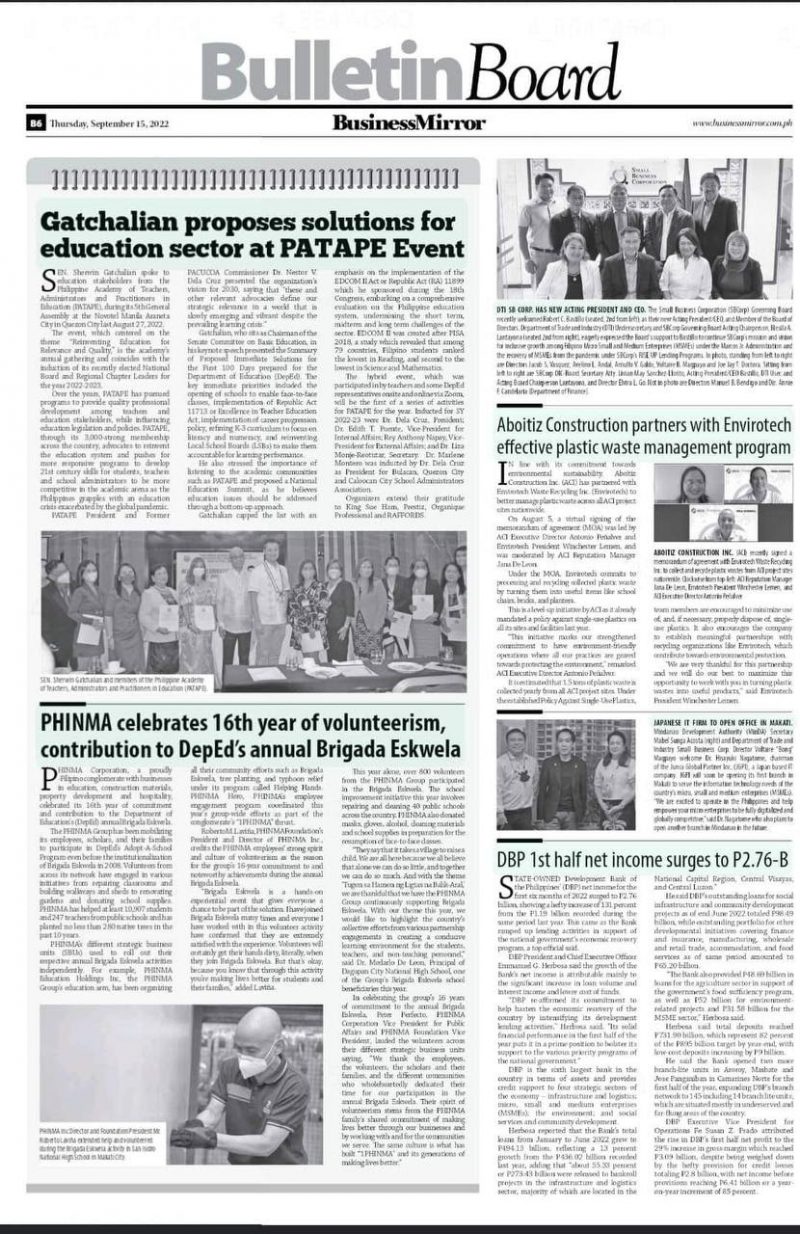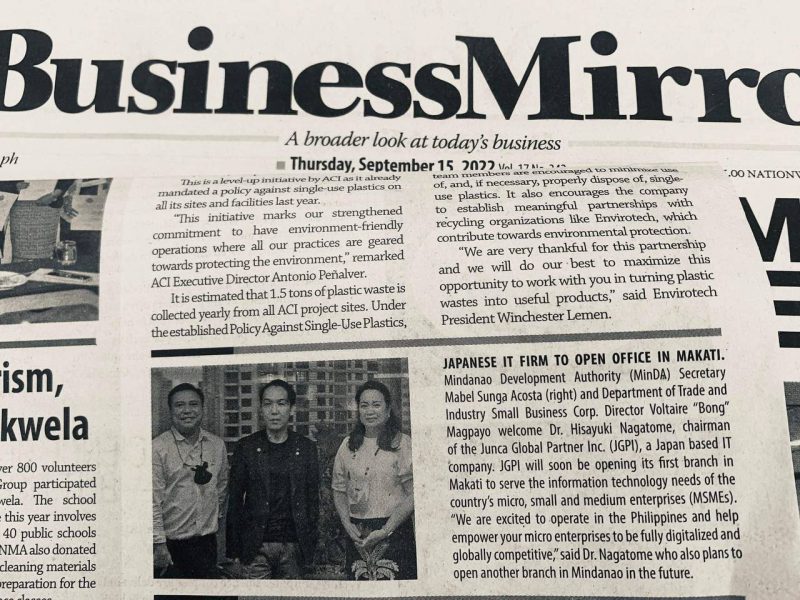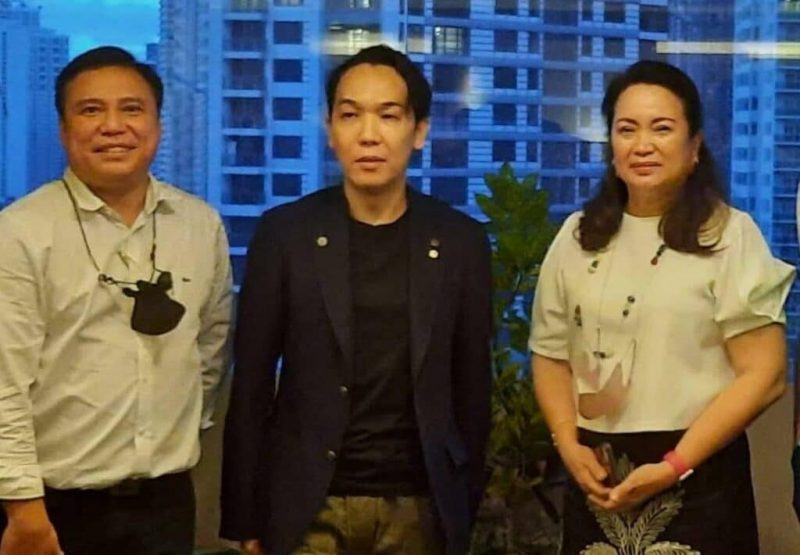 MinDA Secretary Mabel Sunga Acosta (right) and DTI SBCorp Director Voltaire "Bong" Magpayo (left) welcome Dr. Hisayuki Nagatome, chairman of Junca Global Partner, Inc. (JGPI)
As the Chairperson of the Mindanao Development Authority (MinDA), Secretary Maria Belen S. Acosta takes the lead in facilitating and coordinating initiatives of key national agencies, Local Government Units (LGUs), non-government organizations, civil society organizations, and development partners that are vital to accelerating the socio-economic progress of Mindanao. She also sits as the Philippine Signing Minister for the Brunei Darussalam, Indonesia, Malaysia, Philippines East ASEAN Growth Area (BIMP-EAGA) economic cooperation.
The junca Platform Project has been featured in numerous media outlets, including major media outlets. We are honored that more and more people are learning about our project through media coverage. junca Platform Project will be featured in various media in the future.
We hope you will continue to support us. Thank you for your continued support.
2022, 9/18
junca Platform Project Management
お問い合わせ
juncamember.admin@junca-beauty.com
Website
www.junca-beauty.com
Dextools
https://www.dextools.io/app/ether/pair-explorer/0x372835a9b8c4dc7c24fc49b4221204cf7c965345
Telegram (Group)
junca Platform Fan Group
Telegram (Channel)
junca Platform Official Announcement Channel
Twitter
JCC78549683
Youtube
junca Group
Facebook
JCC Facebook
Reddit
r/juncacash_JCC
Instagram
https://www.instagram.com/juncacash
Linkedin
https://www.linkedin.com/company/junca-platform-project-jcc