【Notice】Interviewed by European business e-magazine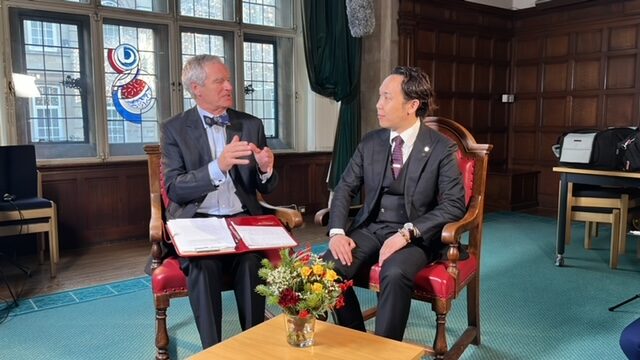 Thank you very much for supporting our project.
We are pleased to inform you that we have been interviewed by the European business e-book 'THE LEADERS TIMES' for the International Socrates Award of the Oxford Summit of Leaders, which we have just announced.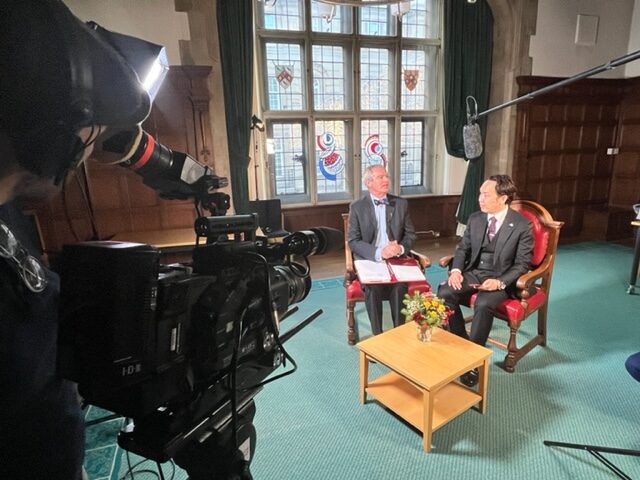 Interviewed by 'THE LEADERS TIMES', a European business e-book. ' THE LEADERS TIMES' is an e-book published by the European Business Assembly (EBA) that focuses on global leaders around the world. The publication appears on the EBA's official website and has a direct mail circulation of over 50,000 copies by subscription.
During the interview, the interviewer asked Dr. Nagatome how jucna Holdings maintains a balance between the latest technology, quality service, and environmentally friendly business practices and junca Holdings' diversified business and its essence, such as what ideals and philosophies they have regarding quality control.
CEO Dr. Nagatome spoke about the balance between business and environmental considerations, saying that he always considers business with the possibility of preserving the global environment in mind. He emphasized that businesses should aim to improve productivity by effectively using the latest technology, and strongly emphasized that the development of technology and global environmental protection are closely connected. He also stated that he is convinced of the benefits to people and the environment that come along with improved productivity, services, and technology.
We are honored that our project has been highlighted by major European media outlets beyond Asia, and that more and more people have become aware of our project.
junca Holdings will continue to promote its efforts based on the philosophy that "contributing to economic reforms in Asia will lead to world peace". Thank you for your continued support.

2022, 12/23
junca Platform Project Management
Inquiry
juncamember.admin@junca-beauty.com
Website
www.junca-beauty.com
Dextools
https://www.dextools.io/app/ether/pair-explorer/0x372835a9b8c4dc7c24fc49b4221204cf7c965345
Telegram (Group)
junca Platform Fan Group
Telegram (Channel)
junca Platform Official Announcement Channel
Twitter
JCC78549683
Youtube
junca Group
Facebook
JCC Facebook
Reddit
r/juncacash_JCC
Instagram
https://www.instagram.com/juncacash
Linkedin
https://www.linkedin.com/company/junca-platform-project-jcc